We are
Upsonic Power
, the leading power solutions company in Australia. We design and build reliable, top-quality power support and protection systems for domestic, commercial and industrial purposes. At Upsonic Power, we consider ourselves your power partner. We believe everyone, irrespective of the size of their systems, should have easy access to uninterruptible power. For this reason, we assist our customers in making the most suitable and cost-effective choices. Anyone who relies on stable, uninterruptible power is our customer. One of our greatest advantages at Upsonic Power is our team of highly-trained professionals. Our project team are vastly experienced at providing effective and reliable solutions, having managedthe sales, installation and commissioning of mini and large
UPS
throughout Australia. Whatever power solution your system requires, you can trust us for just the suitable solution.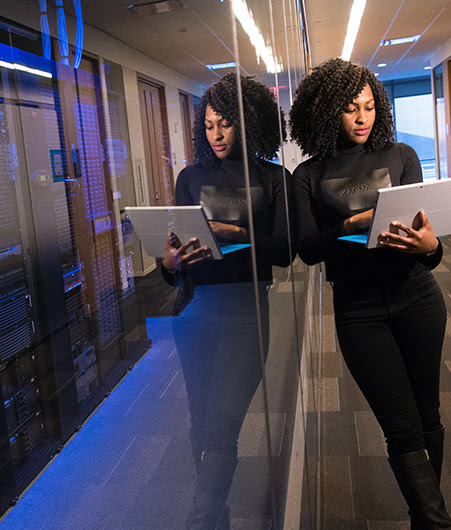 The Upsonic story began in 1982. We first realized the rising need for uninterruptible power solutions and as a result, introduced the small UPS for the home and office environment. This act marked the start of a 38-year journey of uninterruptible power solutions. In 1997, we completely became an Australian-owned company. Since then, Upsonic began to establish itself as a leader in providing clean, reliable and efficient power protection solutions for domestic, commercial and industrial usage. Today, we are Australia's foremost power solutions provider, with a comprehensive portfolio of major commercial, government, industrial clients to show for it. We are the only Australian-owned company offering a wide range of cutting-edge power protection products and services across several industries and sectors. We have completely won the trust of our customers with our customer-centric approach to analyzing different power systems and proffering cost-effective
UPS systems
that match their power requirements. In line with our objectives for starting this journey, Upsonic will continue to protect power systems by combining technological innovations with quality service delivery, creating world-class power protection solutions that will transform the world.
Welcome to Upsonic Power Pty Ltd - "Power for the Non-Stop World"
Upsonic Power is a wholly Australian Family Owned Company dedicated to providing a solution to guarantee clean reliable power for Domestic, Commercial and Industrial purposes.
Upsonic Power first introduced small UPS for the home office environment in 1982. Upsonic Power has been wholly Australian owned since 1997 and over time has grown to be recognised as being the only Australian owned company truly dedicated to the mini-UPS market (300 – 15000VA). However during this time Upsonic Power has also been responsible for the supply, installation, commissioning and maintenance of large three phase UPS for major Commercial, Government and Industrial clients.
Upsonic Power provide solutions for clean reliable power for Domestic, Commercial and Industrial purposesUpsonic Power is an "Australian Government Endorsed Supplier" Certificate No. 4141
There is an enthusiastic team of professionals at Upsonic Power, qualified and experienced to assist you to make the correct decision in choosing the most suitable and cost effective solution to your power protection problem. Be it UPS, Power Conditioner or Surge and Spike control. They also have a range of diagnostic tools at their disposal to assist in identifying the power anomalies you may be experiencing.Family
Upsonic Power believes any one who relies on stable and uninterruptible power is their customer, and to this end distributes Power Protection Products through a network of Industry based distributors, located throughout Australia. A network of Authorised Service Centres provides after sales service and maintenance from major centres throughout Australia.
Our Project Team handles the larger UPS sales, installation, commissioning and service in house. This team has managed the installation of large UPS throughout Australia, and has vast experience in providing solutions to satisfy the Power requirements of a vast number of clients from very diverse Industry types, and locations. Whatever and wherever the application, be it a power plant or large computer room installation, through to point of sale terminal, or home computer Upsonic Power can provide a reliable and cost effective solution.
Your investment in equipment and Data can be further protected as all products in the Upsonic range come with shutdown software, and all necessary cables to save and close down your files and operating system and put the computer into a safe state, in the event of a total power failure.
Upsonic Power's Head Office and Distribution warehouse is located in Dandenong South very close to the M1 Freeway and close to the Demographic centre of Melbourne Victoria. This allows very reasonable delivery times and freight costs into the Major centres in Australia. However our larger distributors in each State hold stock of the best selling lines.
All Upsonic Power products carry a comprehensive three (3) year warranty for all single phase "plug and play" UPS (two years on batteries) from date of sale, to the user. Extended warranty and maintenance agreements are also available, if required.